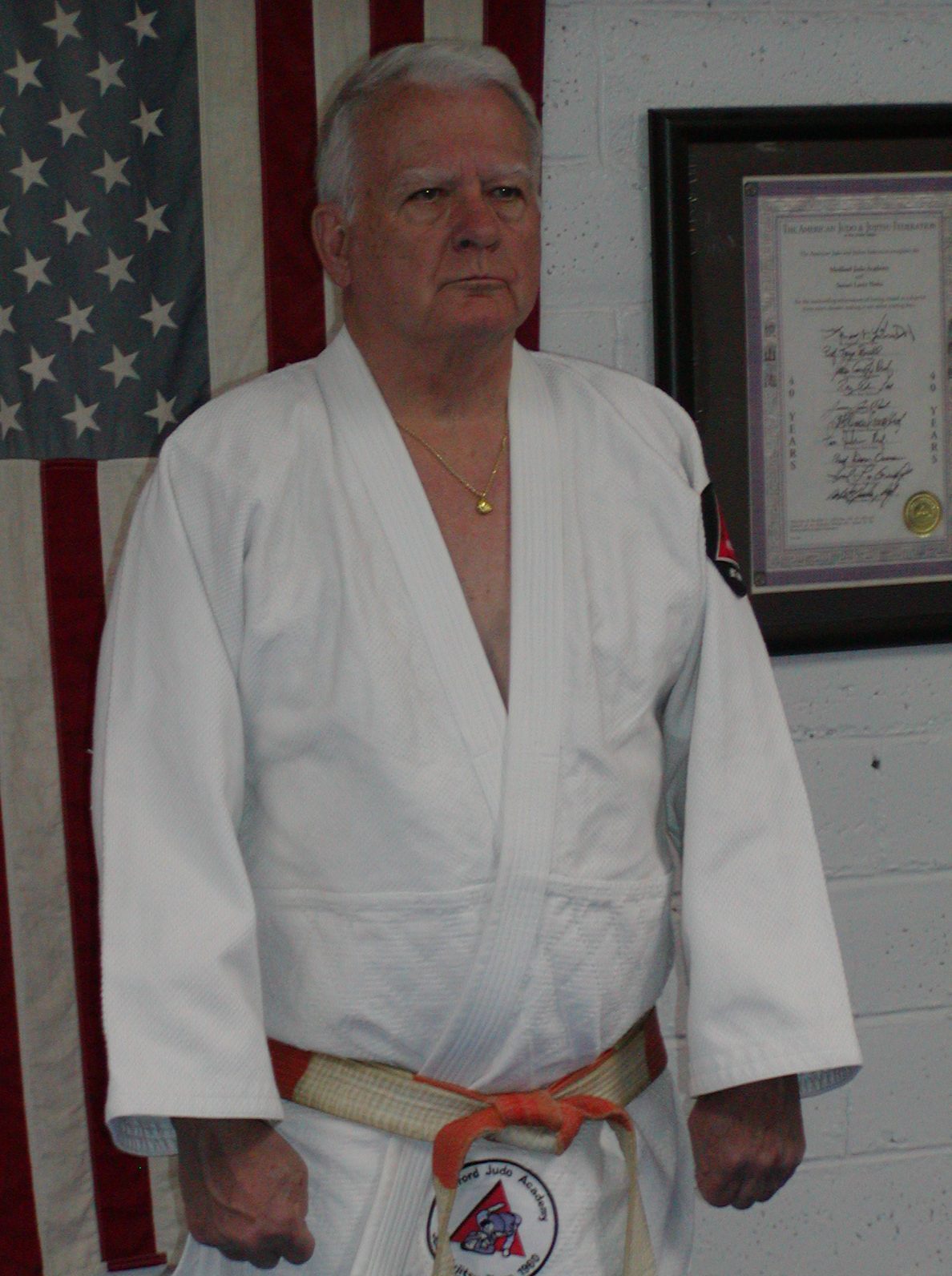 The Danzan Ryu system of jujitsu provides an incredibly practical self-defense training which allows an individual to focus on controlling rather than escalating a conflict. It is a complete, effective training for children, women and men.
Whether for adults or kids, training at Medford Judo emphasizes practical skills. By beginning with falls and escapes, students immediately learn techniques they could easily apply in a "real world" situation. Those early techniques continue to be developed while adding a wide range of advanced arts allowing students a full range of self-defense options.
The basic curriculum of Danzan Ryu training begins with simple stretching and strengthening exercises. Next, students learn rolls and falls that allow them to be thrown safely. The system is arranged into lists of techniques, called "boards," which teach the basics of balance, leverage and momentum. Students begin with Yawara (escapes and holds) and build from there.
The dojo has two rooms equipped with spring-floor mats. Medford Judo also provides opportunities to learn from experts in other martial arts.